Introduktion till våra produkter:
Det finns många typer av horisontell slampump , vår horisontella slampump är en typ av entrifugalpump för solid hantering. Vi har AH-serie horisontell uppslamningspump med metallförband och AHR- horisontell uppslamningspumpe med gummiband, de är båda dubbelhölje. Och vi har också en G- gruspump med typ G-serie med enstaka hölje.
Och vi har också vertikal uppslamningspump och nedsänkbar slampump .
Alla Naipu slurry pump och slam pumpdelar är konstruerade och tillverkade med den senaste state of the art mjukvara för att säkerställa att våta egenskaper end flöde, måttoleranser och materialsammansättning är lika bra om inte bättre än något som finns på marknaden idag.

Vårt kvalitetsstyrningssystem innehåller full spårbarhet av allt material till varje komponent som tillverkas och har olika kontrollpunkter under produktionsprocessen. En slutlig inspektion för att bekräfta rätt dimensioner och produktionskvalitet är vår standard innan vi skickar några produkter. Våra tillverkningsmetoder innehåller aspekter som inkluderar balansering av alla roterande delar för att skydda vår kunds utrustning från vibrationer. Detta, tillsammans med andra tekniker, används för att producera produkten av högsta kvalitet.

Vi tror att vårt sortiment av slampumpdelar erbjuder det bästa värde, kvalitet och livslängd som finns tillgängligt på marknaden idag. Det betyder att när du köper ersättningsuppslamning, bildar pumpen delar naipu, inte bara du köper de bästa delarna, du får också det bästa stödet, råd och service.
Våra tillverkningsprocesser: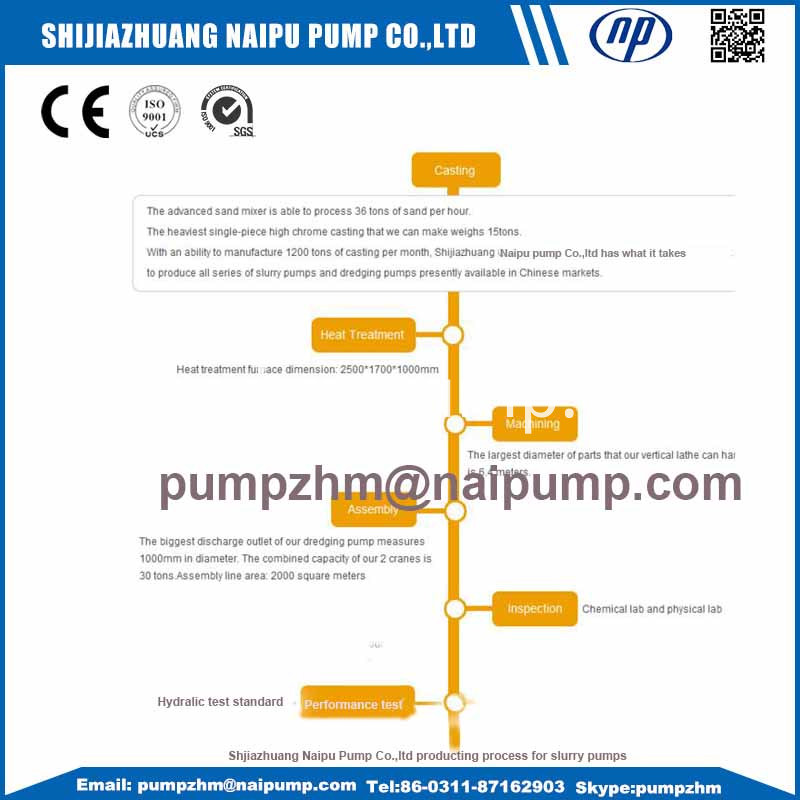 Vår slampump, horisontell slampump, centrifugal horisontell gruvpumpe,
centrifugal gruvslampump och relaterade reservdelar: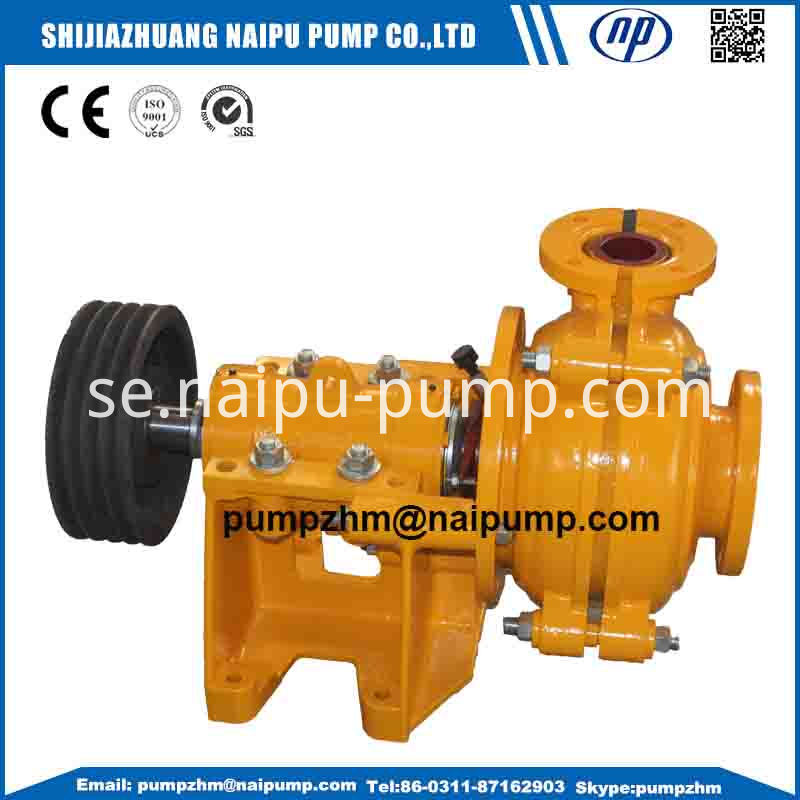 Produktkategorier : Horisontell slurrypump > AH Metall Horisontell Slurry Pump